COVID
-19
School
Info
CLICK HERE TO SEE OUR LATEST COVID-19 ONLINE LEARNING AND SCHOOL ARRANGEMENTS
ONGOING SCHOOL SAFETY PROCEDURES
In light of the recent pandemic, the school has placed the following safety measures in place. Please ensure that you and your child familiarise yourselves with these measures. Please bare with us during this time as we may need to make reasonable adjustments to procedures we put in place to ensure that we are keeping all staff and pupils safe.
1. Pick Up / Drop Off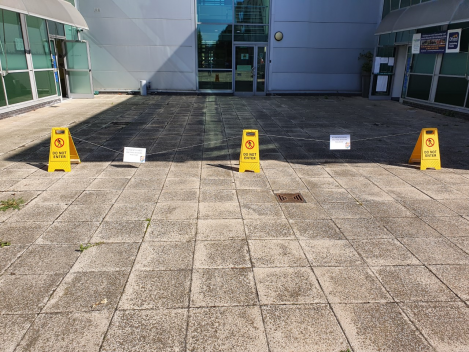 Parents, Carers and Taxis should remain behind the barrier at all times. A member of staff will be outside to greet the children. Once you have dropped / collected your child, please leave the premises in a timely manner to avoid congestion.
2. Hand Sanitizer Stations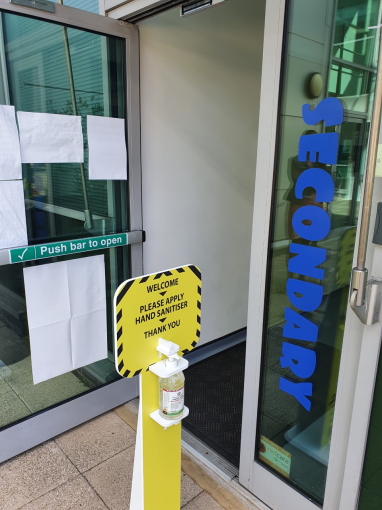 All pupils will be required to sanitize their hands upon entry to the school. We will also check every child's temperature before they are permitted into the premises. Please be advised that pupils who present with a temperature will be sent home from school.
3. One-way system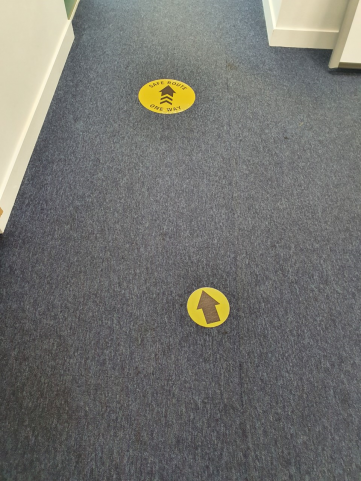 We have implemented a new one-way system throughout the school which is signposted by yellow arrows and stickers on the floor throughout the school building. The one-way system is to help avoid congestion around the school and limited contact where possible.
4. Coloured bands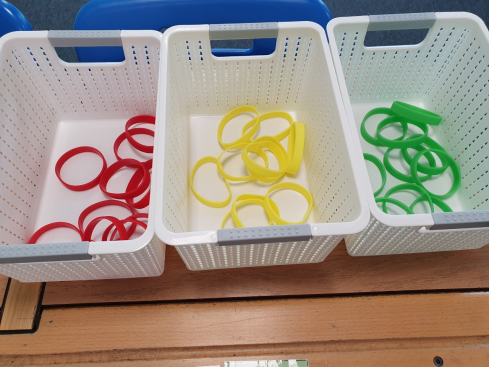 he colours they wear will help pupils understand staff'sboundarieshe colours they wear will help pupils understand staff'sboundariesWe are introducing a coloured wrist band system for staff and pupils. The colours an individual wears will help staff and pupils to understand and respect each other's boundaries. Pupils will not be able to continuously change their coloured band throughout the day / week.
Red - Completely social distancing. Please keep your distance.
Yellow - I am okay with talking but please no touching.
Green - I am okay with High 5's.
5. Automatic Hand Sanitizer Stations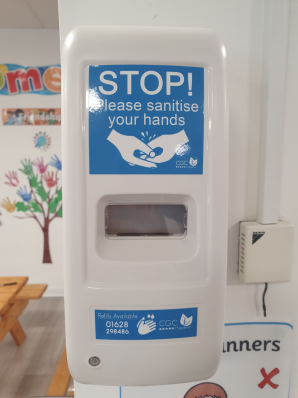 New automatic sanitizer stations are now situated around all areas of the school.
6. Classroom Bubbles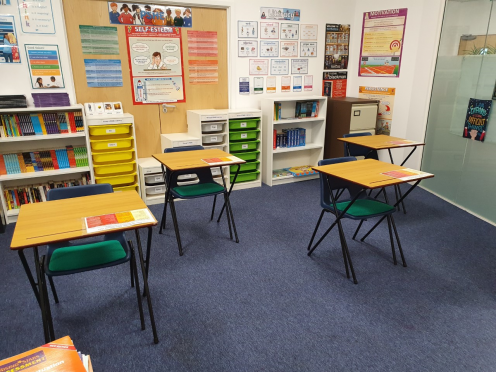 All pupils will now remain in their classroom bubbles in groups of no more than 6. We have separated desk areas to allow pupils to have their own work spaces and to limit contact with each other.
7. Isolation Area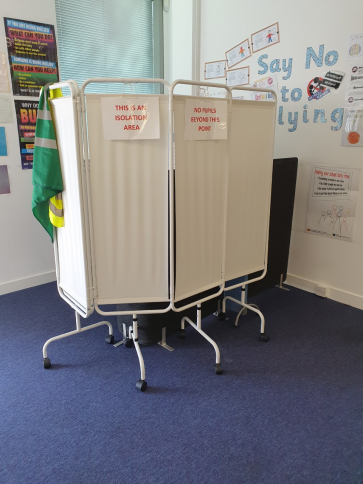 Should a child become unwell at school with COVID systems, they will be placed in the isolation area. Parents / carers will be contacted and will need to make arrangements for the child to be collected within 1 hour of the call.
Should you have any questions, please contact the school reception.